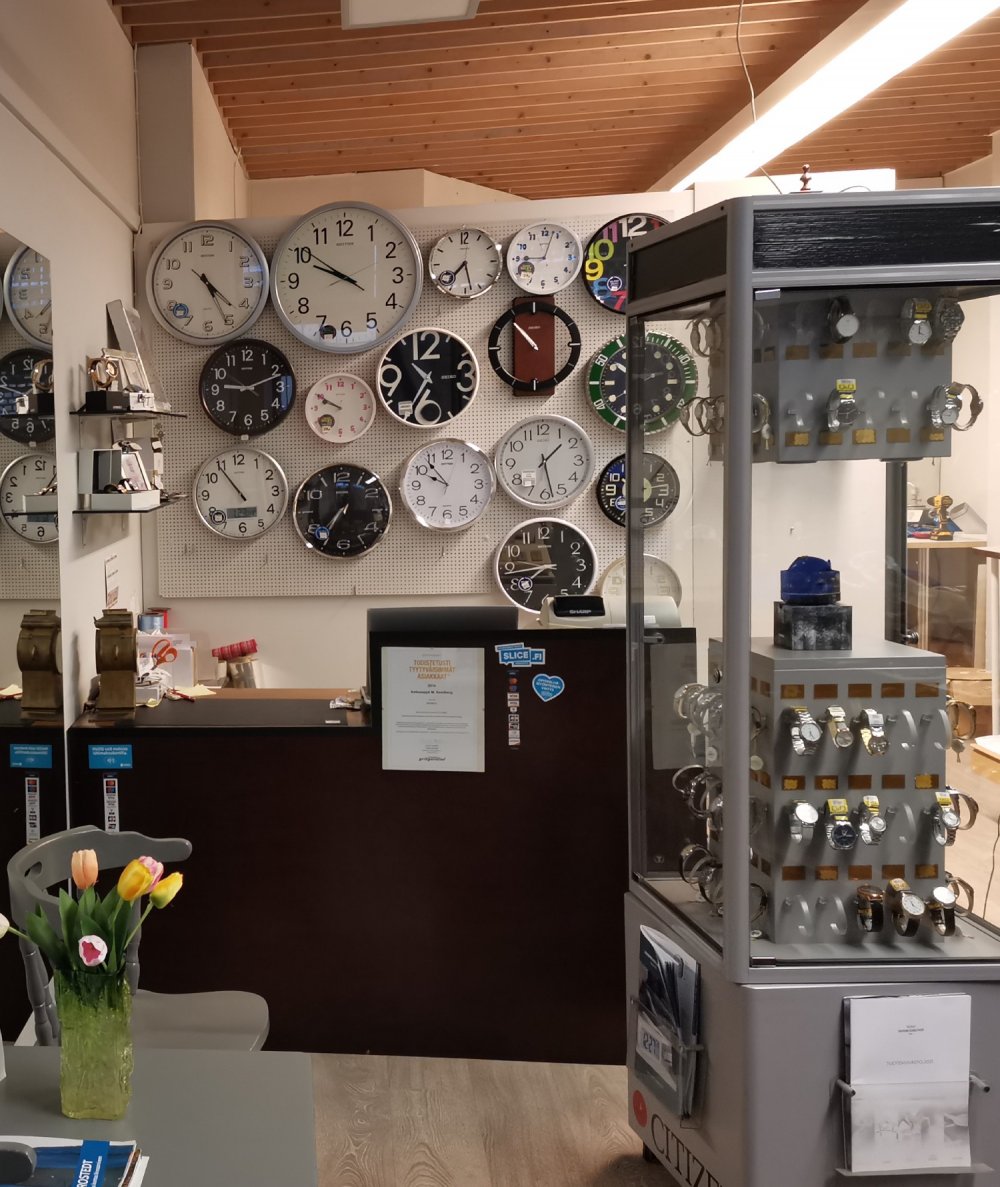 A professional diploma watchmaker services your watch in Pori
In addition to watch services, Watchmaker M. Sandberg offers a high-quality selection of watches and gift item sales.
The master watchmaker from Pori, M. Sandberg, services and repairs all watches from floor and wristwatches to antique watches. The company has been serving its customers in Pori since 2006.
We are a HAVU watch reseller.
We offer the following watch services:
watchmaking
watch repairs
watch maintenance
watch battery replacements
watch strap replacements
We also provide engraving and gold work services.
If you need the services of a skilled master watchmaker, ask for more information or drop by on Yrjönkatu in Pori!
Watchmaker M. Sandberg is a member of the Finnish Watchmakers' Association.
Contact ›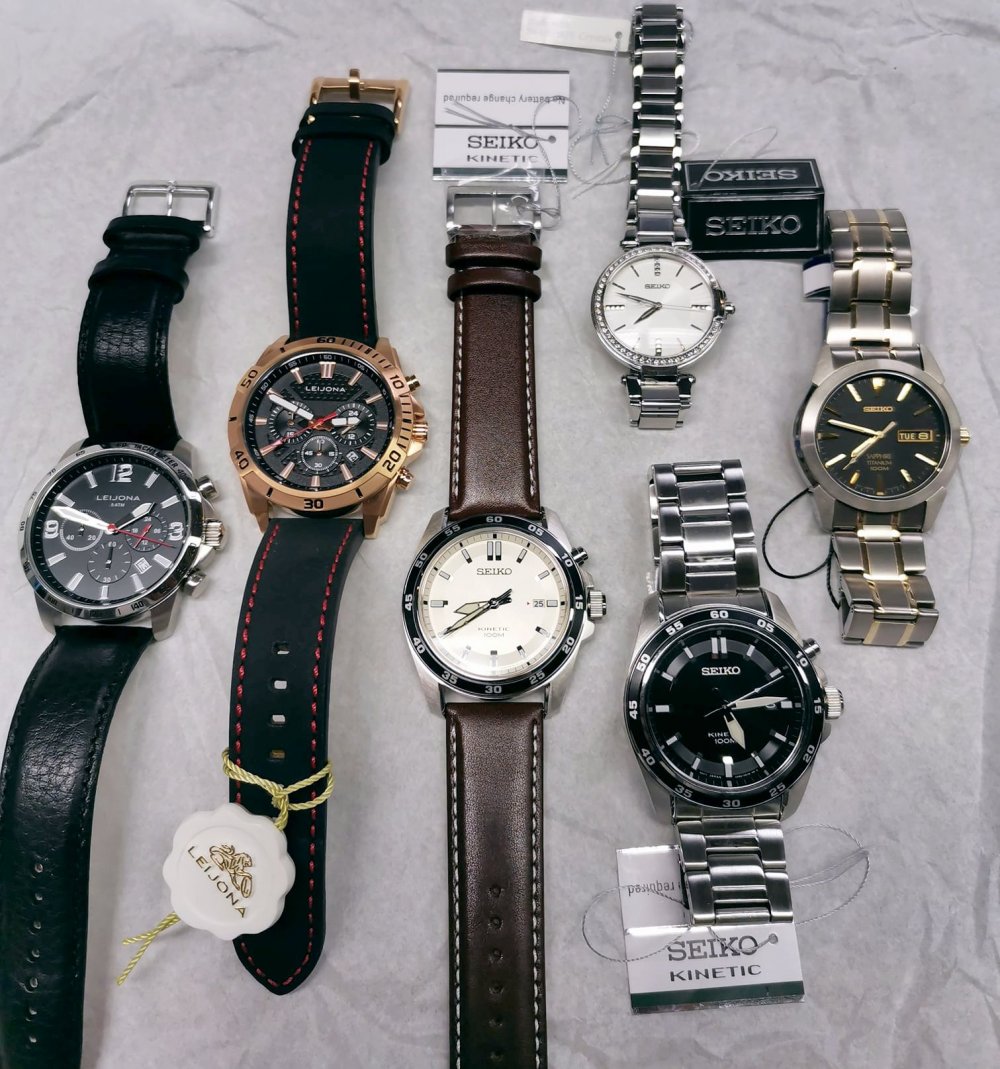 High-quality selection of watches and various gift items
From Watchmaker M. Sandberg, men's wristwatches, women's wristwatches, and other quality watches for various styles and budgets. We also sell gift items.
You will find watches for everyday, celebration, and leisure. Our range includes both classic watches and the latest trends in the industry.
Come visit our store on Yrjönkatu in Pori, and we will help you choose the right watch for you or as a gift! We are happy to introduce our offerings and provide information about the features of watches, inside and out.
Contact ›